How Family Therapy Works: A Complete Guide
When most people struggling with addiction seek out help from mental health professionals, healthcare providers, or addiction treatment centers, it is an indication that the substance abuse problem has typically progressed to a severe stage by the time professionals are contacted. A family member's life can be greatly impacted when a loved one gets addicted to alcohol or another drug, as they are often the first responders when their loved one becomes addicted to substances.
We are committed to providing Relational Recovery Services to individuals suffering from drug or alcohol addiction as well as the entire family and all of its members—spouses, parents, caretakers, siblings, and children, or other loved ones. We can assist you if you're impacted by your relative's drug or alcohol abuse What is Family Therapy?
The American Psychological Association (APA) defines family therapy as "a form of psychotherapy that focuses on the improvement of interfamilial relationships and behavioral patterns of the family unit as a whole, as well as among individual members and groupings, or subsystems, within the family."
The purpose of family therapy (in a clinical addiction treatment facility type of setting) is to utilize the resources and strengths of the family in order to help someone struggling with addiction live drug-free and alcohol-free. Family issues such as parenting, violence, depression, family conflict, and unemployment may be treated as a result of addiction as well.
The goal of family counseling is to help family members become more educated about their problems and issues so that they can improve their relationships. All family members are encouraged to ask questions and participate in discussions during family therapy sessions. It is thought that allowing family members to ask questions and start discussions may itself be therapeutic.
A family counselor at Relational Recovery Services works hard and diligently to establish closeness and repair relationships by understanding and validating the experiences of all family members. Family therapy involves working with members of a family to identify shared difficulties and teach new skills that will help them communicate and cooperate with one another. Family therapy is conducted in collaboration with the family, to investigate how substance use may be passed down or facilitated during family therapy.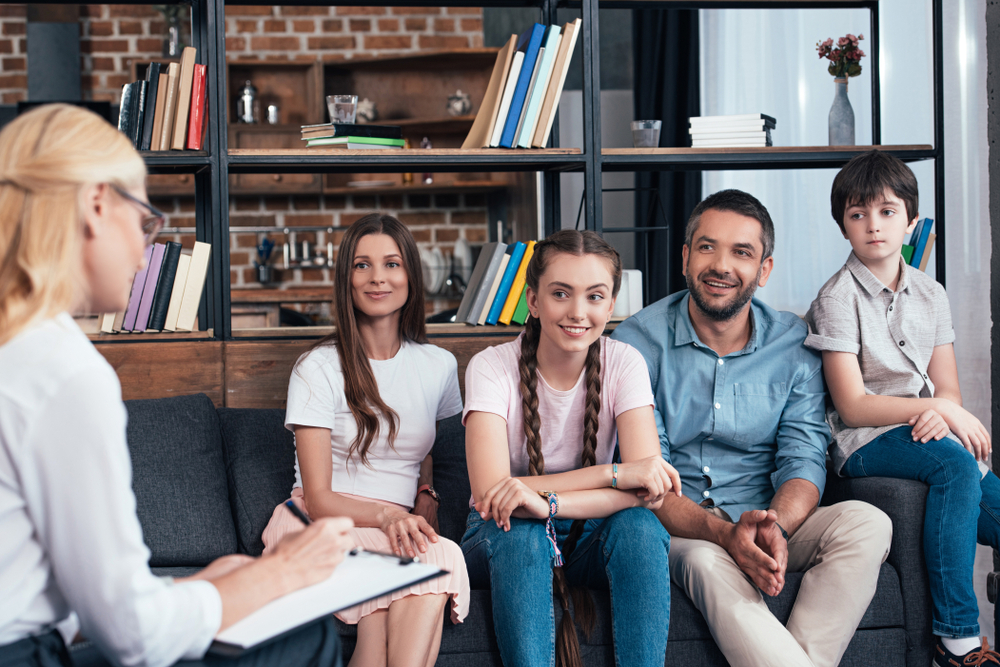 What are the Four Stages of Family Therapy?
There is no one-size-fits-all family treatment protocol, but the following themes can provide a foundation for counselors to remain objective and provide direction to their patients and families. Here are four stages, each of which has several substages:
Preparation stage—mutual agreement on what is being attempted, what needs to be done, and how it is to be accomplished.
Transition stage—the initial phase from preparation to actualization, crisis, rethinking, and acceptance.
Consolidation stage—investing in the therapeutic work and pursuing options.
Terminal stage—common difficulties are described in the terminal stage—the introduction to termination, the duration and format of the ending are defined. Counselor tasks are determined and universal issues are identified.
What are the Benefits of Family Therapy?
With the help of a trained family counselor, family therapy can benefit families in a number of ways, including:
development and maintenance of healthy boundaries
facilitated cohesion and communication
promoted problem-solving through a better understanding of family dynamics
built empathy and understanding
reduced conflict within the family.
Family dynamics can be improved through understanding and empathy. They can also be reduced through problem-solving. Family cohesion can be promoted by fostering communication. There are numerous ways in which family therapy services can assist a family that's been torn apart due to addiction.
Family therapy is very beneficial at Relational Recovery Services because it helps to repair damaged relationships, resolve ancestral trauma, and restore loving support among relatives. Although families are rarely immune from the consequences of addiction, our trained counselors work with every member to help build trust, repair broken bonds, and heal broken relationships in the home.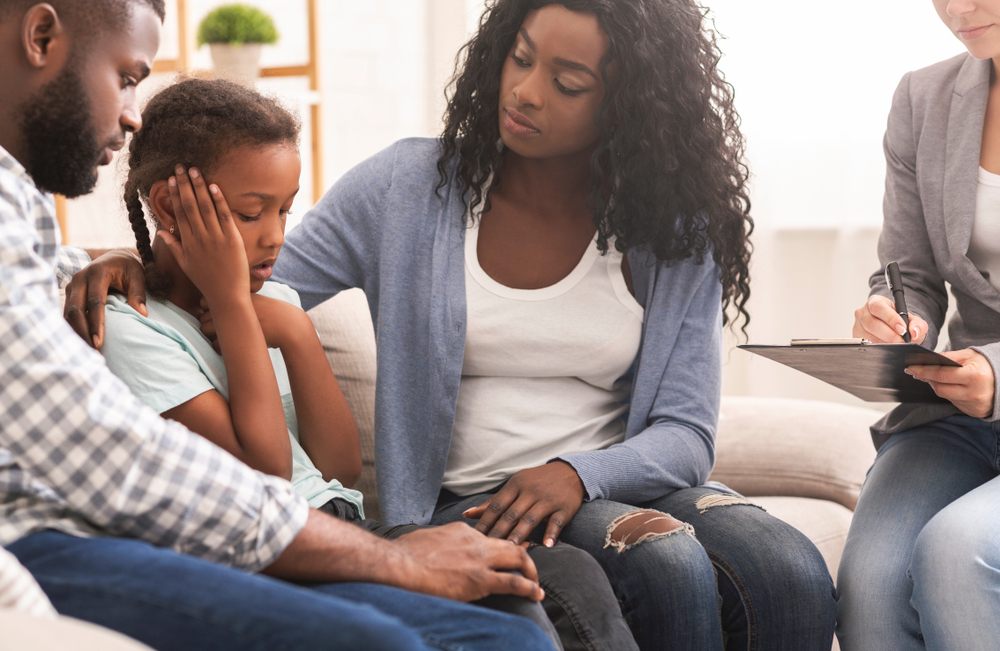 How Effective is Family Therapy?
Family problems are solved in family therapy by eliminating dysfunctional transgenerational patterns of behavior. Family members' well-being may be restored in therapy when they are confronted with issues that have caused anger, disagreements, and alienation. When members are confronted with issues that have led to anger, miscommunication, and estrangement, they may be able to regain their wellbeing in therapy.
It's crucial to bear in mind that addiction is a family disease. Family treatment may play an important role in recovery for both the person with an addiction and the family unit. By sharing painful feelings in a therapeutic environment without worry, anger, or disappointment, families affected by substance abuse may be able to establish a more peaceful relationship.
Family involvement in drug treatment is cited as one of the many reasons for its success by the National Institute on Drug Abuse. They list the following as advantages to family therapy:
The addicted person remains motivated and involved in treatment despite the conflict.
Resolves conflict.
Rebuilds trust.
Increases honesty in the family so that members can talk and deal with their shortcomings.
Each family member receives a lot of support.
Answers the questions or the feeling of confusion or dread regarding the addiction.
Forgiveness and acceptance are promoted.
All family members are better able to communicate.
The family unit is adversely affected by drug addiction and may leave painful emotional wounds. In family therapy sessions, the needs of each member of the family system are accounted for. The health of the family as a whole may be enhanced by the desire to forgive, accept, or move on.
As family members begin to discuss their personal concerns, a substantial amount of the guesswork is eradicated. The health of the family as a whole may be enhanced as each individual improves his or her emotional wellbeing. This may make the recovery process simpler for those addicted to drugs as well as for their loved ones.
What are Some Family Therapy Techniques?
Family Therapy is used to improve communication and shift inflexible roles, rules, and coalitions in order to facilitate and improve communication. It identifies, models, and educates about myth-confronting issues, while dispelling them. Family members' individuation and separation is enhanced by solving family problems, improving home conditions, and strengthening the parent-child relationship.
According to a clinician of Social Work, Laney Cline King, these are the most common types of family therapy:
Bowenian: When individuals are unable or unwilling to involve other family members in their treatment, Bowenian family therapy is well-suited. Triangulation and differentiation are at the core of Bowenian treatment (the tendency to vent or distress through talking to a third party and becoming less emotionally reactive in family relationships, respectively).
Structural: In structural family therapy, the counselor works with the family to strengthen their relationships by adjusting and strengthening the structure. In this form of therapy, the counselor "joins" the family in order to observe, learn, and improve their ability to help the family function properly; both children and adults should set appropriate boundaries.
Systemic: Systemic therapy is a type of therapy that concentrates on the unconscious communications and cravings that motivate family members' actions. The counselor in this approach is nonjudgmental and detached, thereby enabling family members to investigate their issues and problems more deeply.
Strategic: This form of therapy is more brief and straightforward than the others, in which the counselor assigns homework to the family to change how they communicate and make decisions. This form of therapy is more direct and, as a consequence, more brief and straightforward than the others.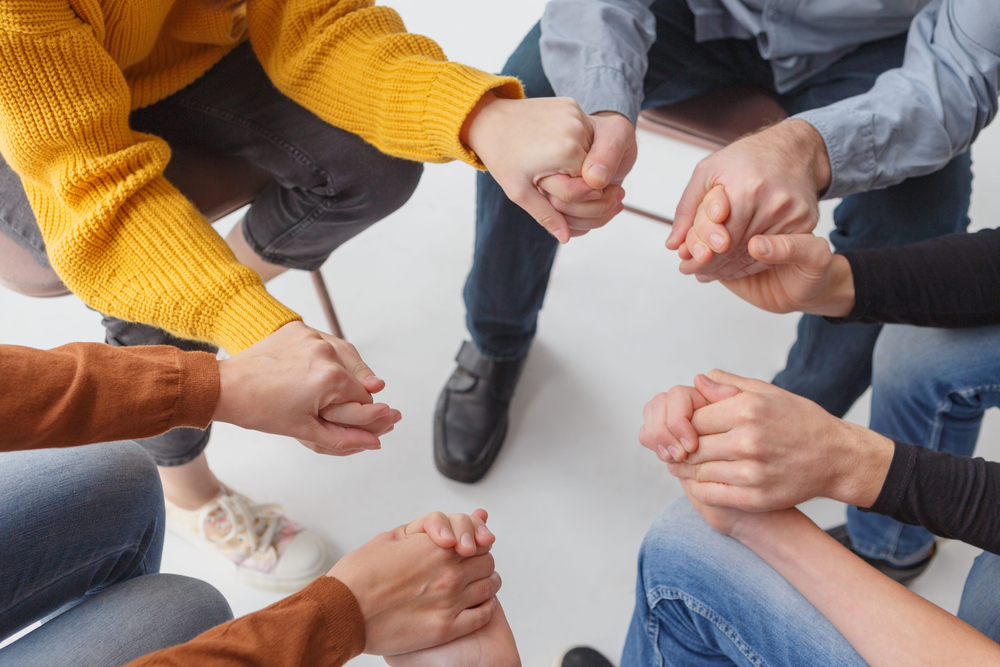 When to Use Family Therapy
Family members with a serious physical or mental illness such as addiction can be educated about the disease and problems associated with caring for the ill member through family therapy. Family therapy is most often used to support the development of stepfamilies when a child or adolescent has an impeding personality, anxiety, or mood disorder that affects their family functioning and social prevalence; however, it is an essential part of helping build bridges in one's recovery. Family therapy can be of assistance to families of all sorts, including those with a variety of racial, cultural, and religious backgrounds, parenting styles, and expectations, not just for families plagued by addiction.
In Conclusion
Family-based treatment approaches address a range of issues in addition to the substance abuse issues; including family dysfunction, co-occurring behavioral, mental health, and academic problems, as well as problems with work or school attendance. Family-based interventions appear to be highly effective, with some studies suggesting they are more successful than alternative individual and group interventions.
According to American Addiction Centers, a healthcare facilities and services firm that provides substance use disorder treatment and mental health treatment, the family therapy program may vary depending on whether the person in recovery is a participant or not, but it is all focused on assisting family relationship functioning and supporting the individual. Family therapy programs may include a variety of therapies, support groups, family days, family retreats, parenting classes, play therapy for children, and more.
Relational Recovery is Here for You
People in recovery from substance abuse or that are concerned for a loved one in active addiction should contact a family counselor at Relational Recovery Services today. Our highly skilled coaches assist clients and their families' with time management skills, goal achievement, employment assistance, and so much more. 
Clients may also benefit from a sober coach's help in facing potentially difficult situations such as managing triggers and practicing relapse avoidance techniques. Many individuals on our staff are also in recovery; therefore, we understand what it takes to get sober, set appropriate and healthy boundaries, and determine life goals.
The primary vision of Relational Recovery Services is to develop a dynamic and versatile recovery support structure that focuses on therapeutic approaches which have real-world applications and can lead to the kind of healing which is essential in sustaining long-term recovery. Drawing upon over 20 years of combined experience in the substance misuse treatment field, the team behind the creation of Relational Support Services feels that we can effectively draw on our collective experience and provide a highly individualized mobile support plan.